It all started as I rolled onto NAS Pensacola (that's Naval Air Station) one fine Monday morning at dawn after leaving from Purdue on Sunday afternoon. I had acquired my first automobile (1976 Chevy Impala sedan) earlier in the day that Sunday and spent the afternoon loading all of my worldly possessions aboard for the ride. Checking into the BOQ (Bachelor Officers' Quarters) I took a brief nap and then checked into the Naval Aviation Schools Command. Schools Command is kind of like a holding pen where prospective Pilots and Navigators cool their heels while undergoing basic indoctrination into Naval Aviation. After six weeks of academic coursework combined with a light physical fitness program (see Officer and a Gentleman) I was transferred to VT-10 for nine months of Basic and Intermediate Navigator training. Where I got to fly around in the following types of aircraft: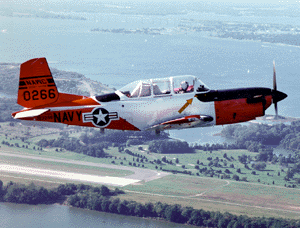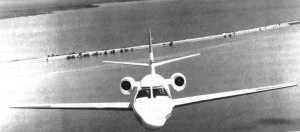 The Infamous T-34 The Slightly more exciting T-47A...
And last, but certainly not least, the T-2C!!!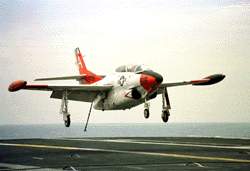 When I finished up at VT-10 I moved up the hangar to VT-86 for Advanced Navigator training...In addition to learning to navigate an aircraft using only a ground-mapping radar while logging more flight time in the T-47A, I got to be one of the final Navigators privileged to fly in...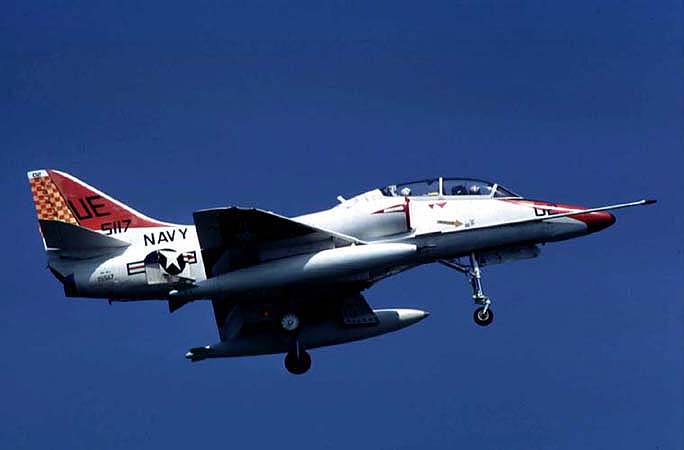 ...the TA-4J, quite possibly one of the coolest airplanes ever made!
Onward to Japan